monodrama for soprano, saxophone and percussion
50'
created in collaboration with the performers
with the kind support of the Instituto de Cultura de Barcelona and the Institut Ramon Llull
premiered on June 7, 2019 at the Forum Wallis Festival (Schloss Leuk, Switzerland)
About
HOR is a monodrama in one act, based on the story My Name is Hor by the German writer Michael Ende.
Three musicians on stage give life to Hor. He is a mysterious creature who, like the minotaur, lives in a gigantic building in which corridors and halls follow one
another without ever finding windows or exits.
In his dreams, Hor thinks he experiences other realities, but they fade away when he returns to the waking state.
This work takes us into a common space that joins dream and reality; it takes us into a time in which past and future inhabit an infinite present.
Credits
Artistic Director and music composition: Luis Tabuenca
Music Assistant: Ana-María Alarcón-Jiménez
Movement Assistant: Lautaro Reyes
Light Design: Horne Horneman
Masks: felixlozal
Performers: Ilona Schneider (soprano), Tere Gómez and Ana Parejo (saxophone),  Luis Tabuenca (percussion)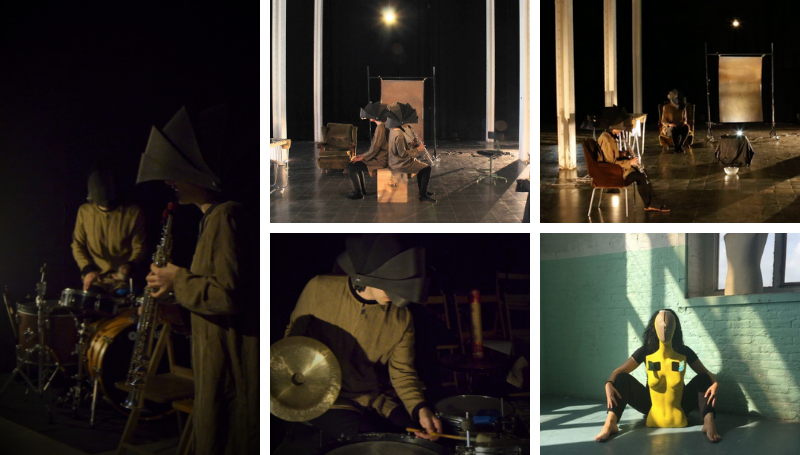 Trailer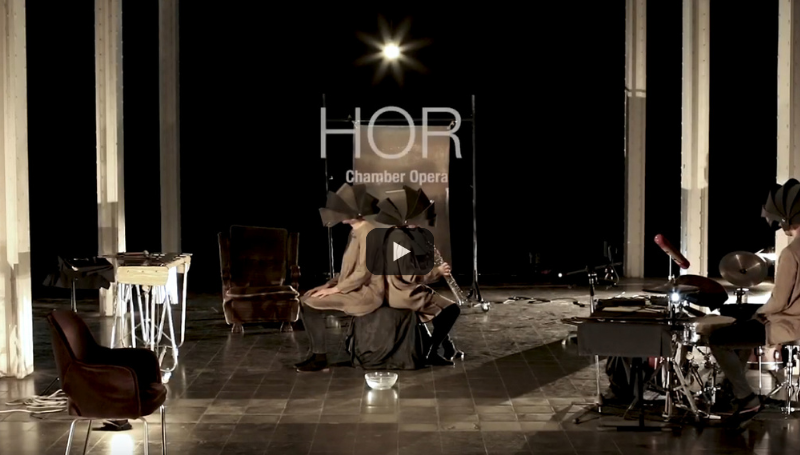 Press
Interview about HOR at Catalonia Radio by Albert Torrens
Review about HOR's world premier at 5against4 by Simon Cummings 
Review about HOR at Diario del Alto Aragón by Jesús Moreno